Integrated maintenance management solutions
Make maintenance your competitive advantage by simplifying the daily procedures of your technicians and increase the reliability of your machines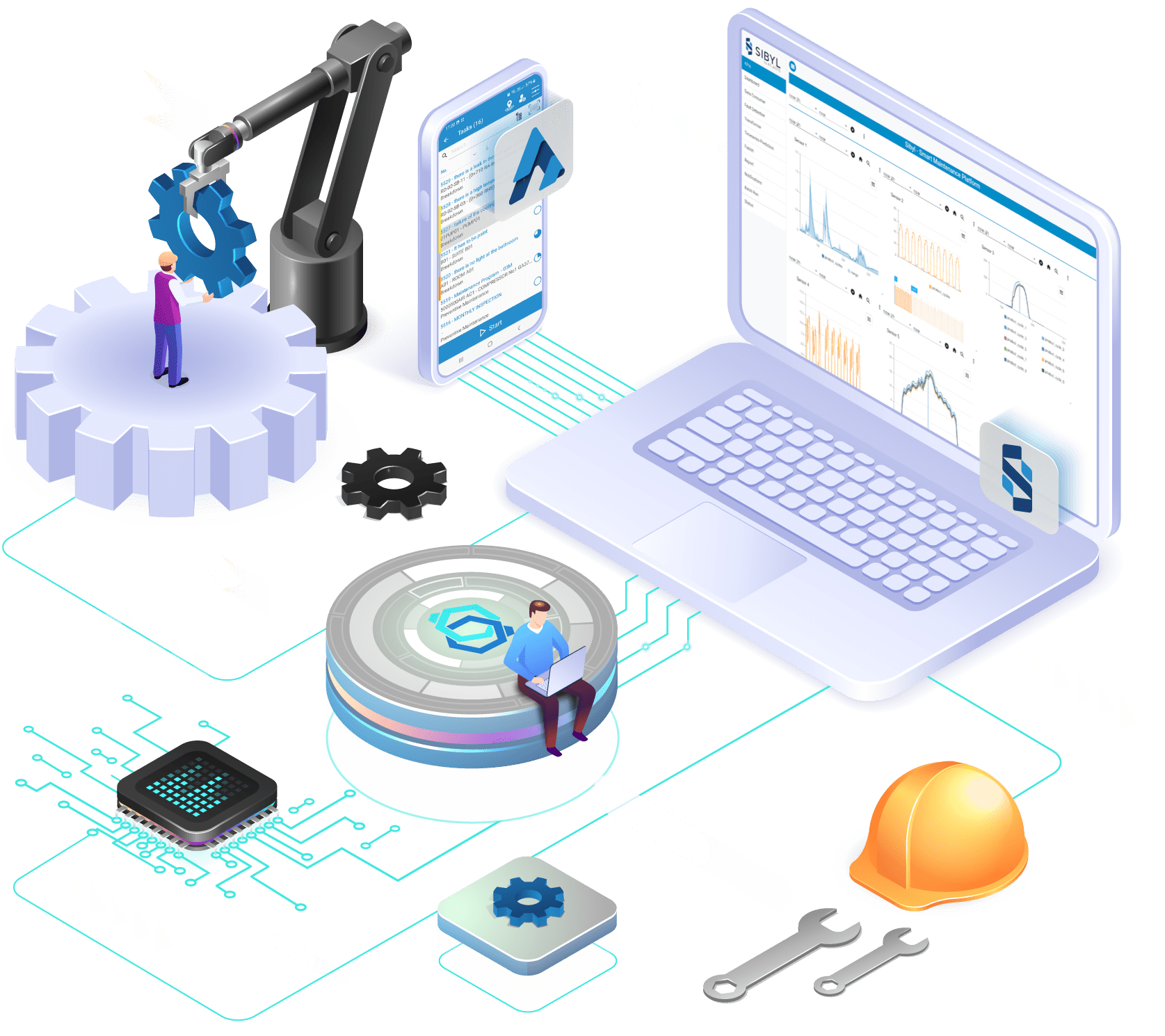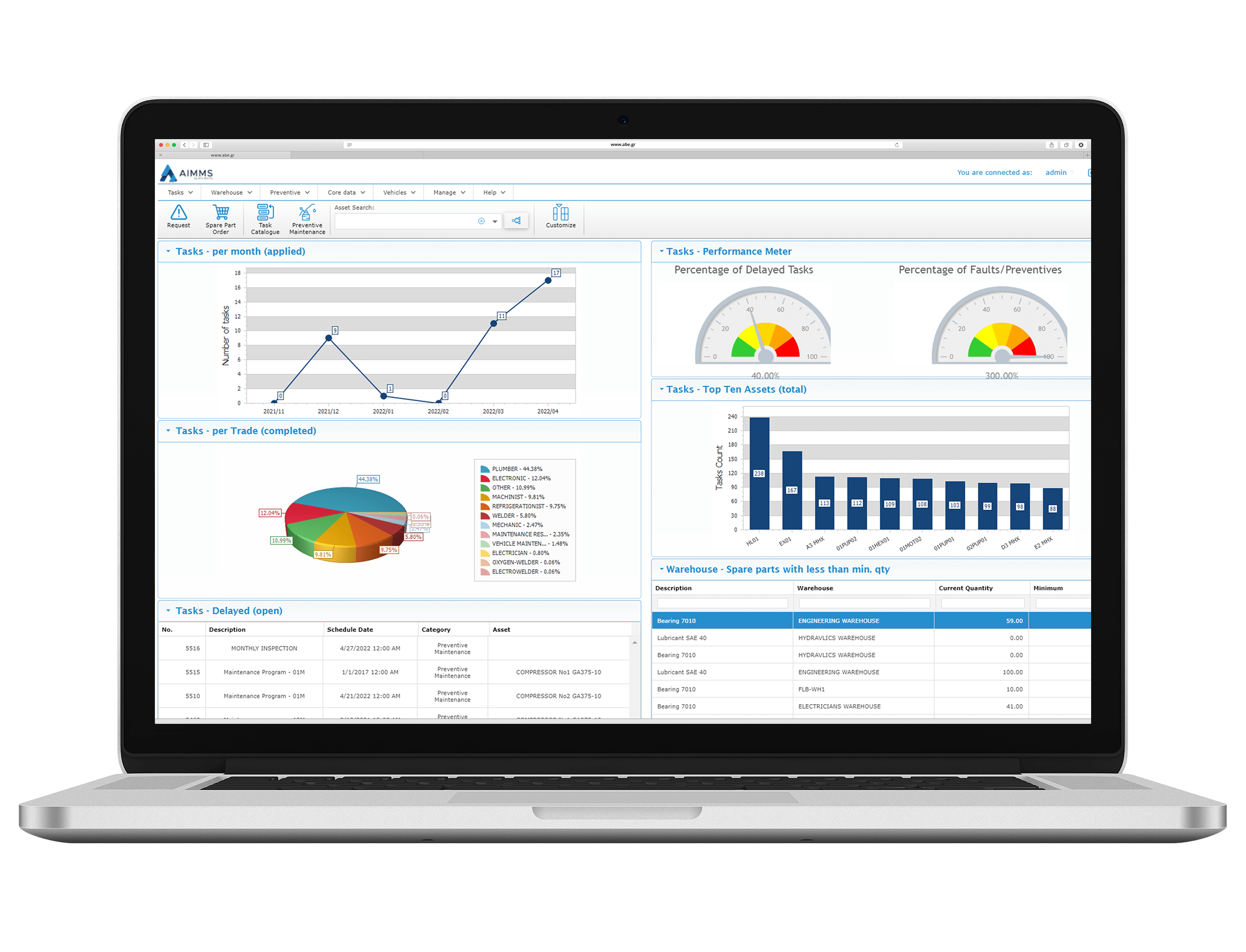 Leading Asset Management Software
AIMMS is the necessary tool of every company willing to organize the procedures of its maintenance department, to minimize the bureaucracy and mainly to gather the necessary information for a modern and effective management.
Predict the future of your machines
Sibyl is an integrated solution for monitoring the health of the assets. Incorporating machine learning algorithms and Industry4.0 technologies, it collects and analyzes sensorial data to detect, diagnose or predict faults and calculate the Remaining Useful Life (RUL) of the equipment.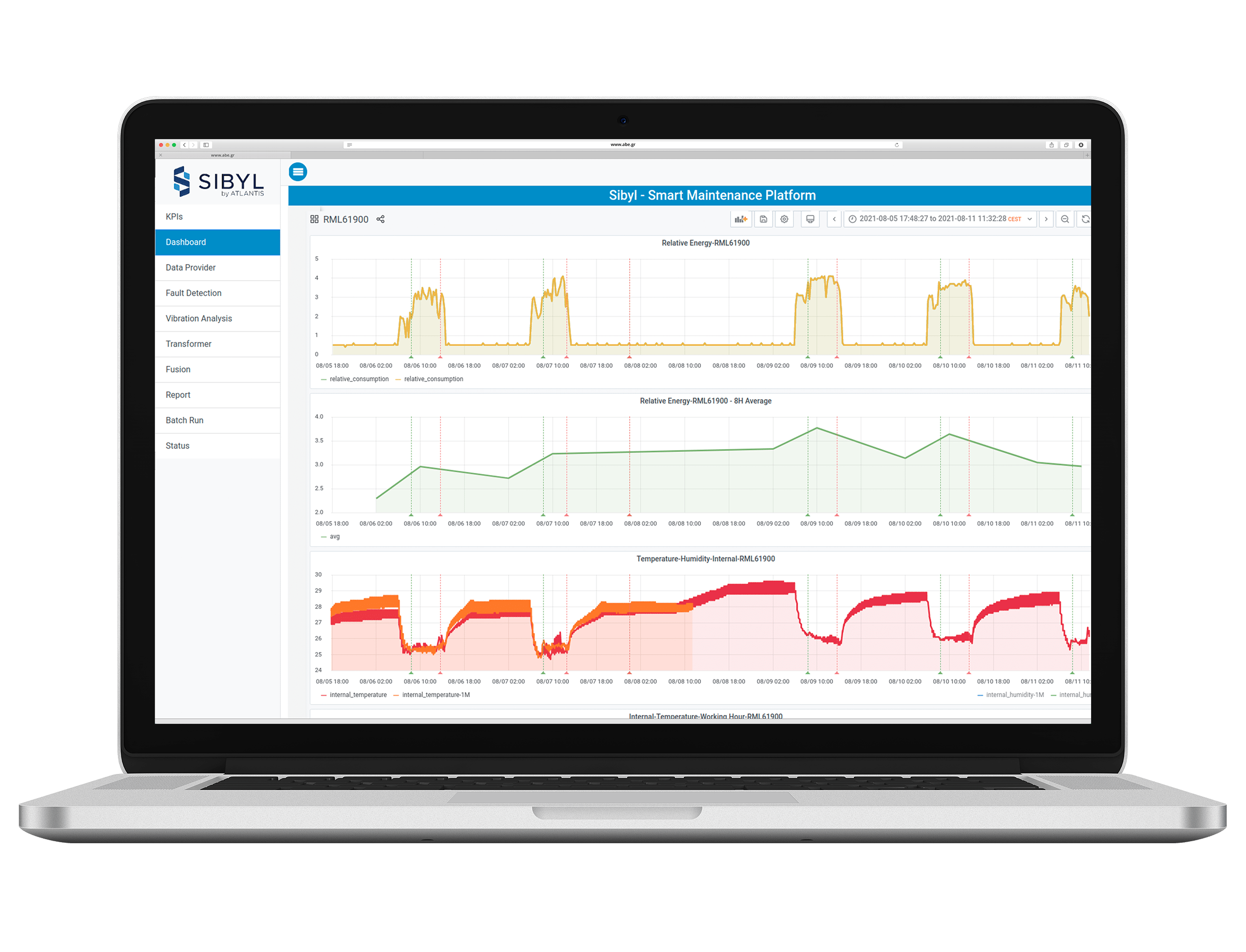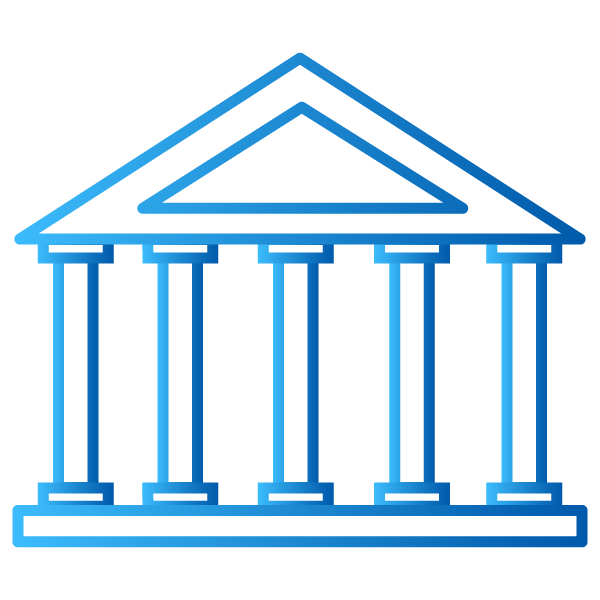 Total Productive Maintenance
ATLANTIS Engineering provides consulting services for the implementation of TPM, a holistic methodology for the development of a modern work culture, a philosophy of continuous improvement and the effective utilization of new technologies. TPM is the safe path to achieve World Class Manufacturing. 
Integrated turnkey solutions
AIMMS and Sibyl in combination with the consulting services of ATLANTIS Engineering offer an integrated solution even to the most demanding maintenance department. The interface with third-party applications and the flexible communication with customers and suppliers ensure the automation that every company would desire.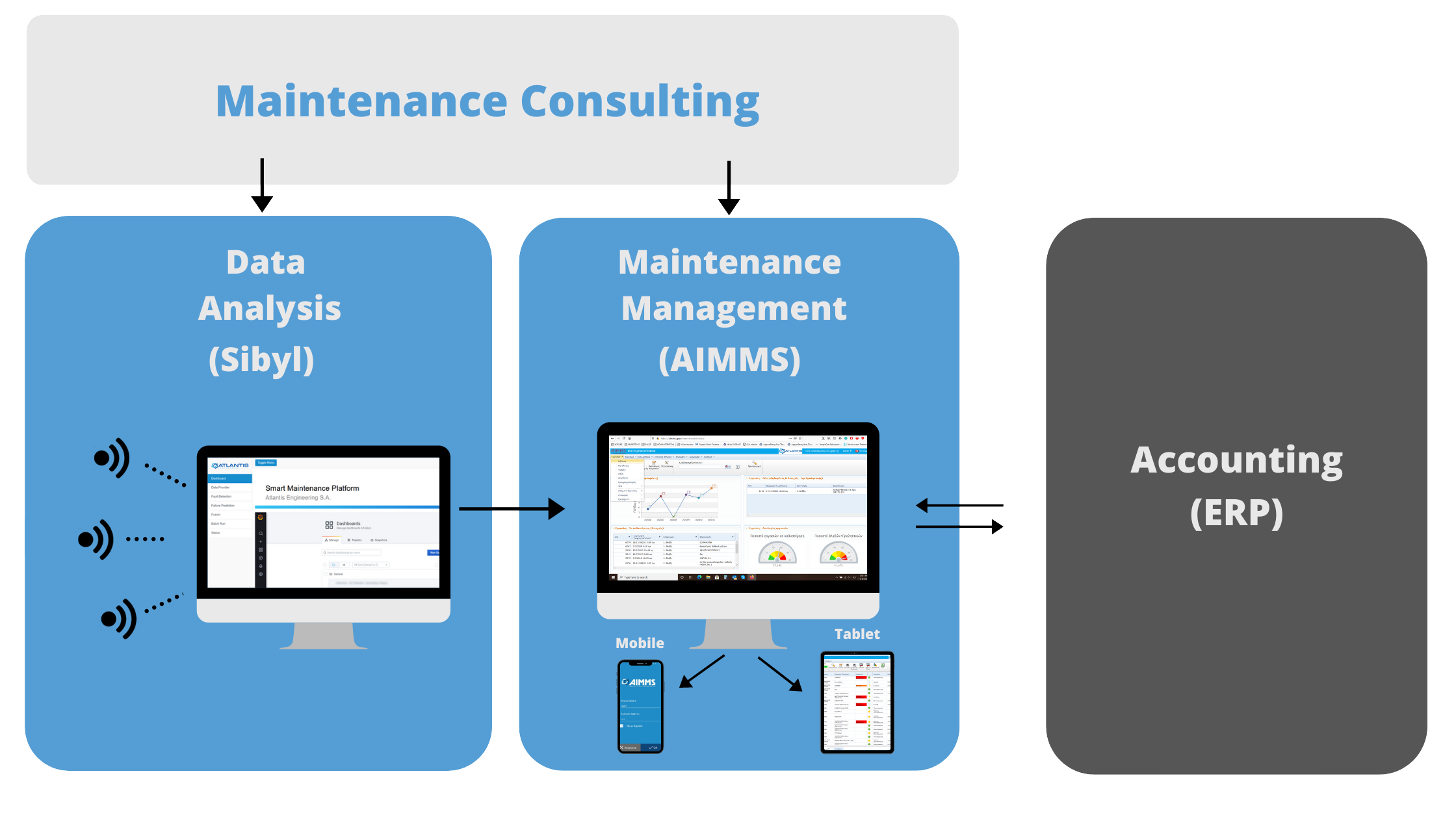 Time to discuss real solutions.